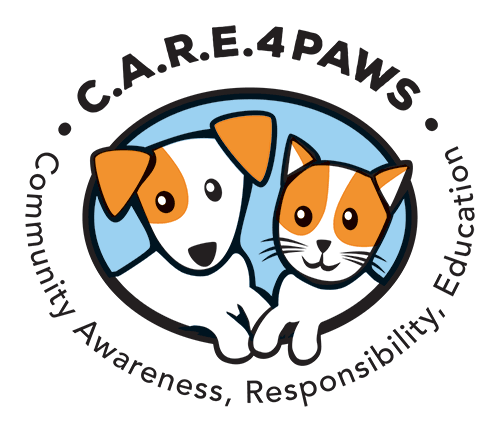 RIBBON CUTTING CELEBRATION - APRIL 29 AT OREANA WINERY
Ribbon Cutting Celebration
Carlos Abitia, Brandon and Lauren Sligh and Dr. Tom Thompson
Ribbon Cutting Celebration
Our van ready for the official launch.
Testimonials from happy pet owners
Ribbon Cutting Celebration
Carlos Abitia, Brandon and Lauren Sligh and Dr. Tom Thompson
We had a lovely time at Oreana Winery on April 29, 2018, celebrating the official launch of the new mobile clinic. C.A.R.E.4Paws has so many wonderful friends and it was an honor to have more than 75 of our super supporters join us.

A big thank you to Oreana Winery and to our donors of delicious food and dessert: New West Special Occasion Catering and Stewart & Clark Fine Foods.

While the event was a celebration of our new clinic, we are honored to receive $7,000 in donations that evening and $15,000 in the following days. Plus, two of our long-time supporters are generously matching all new donations made in May of up to $5,000. We hope you will consider a special, charitable gift to answer the challenge to give animals the care they deserve.

There is still an opportunity to add more names to our "Recognition Wall" before the signage is completed. View our gift levels here, and please know that your contribution goes a long way to help the community members and animals that need us the most.

To learn more about our new clinic and our expanding Veterinary Intervention Program, including the newly established Diana Basehart Lifeline Fund, click here.
You can also mail a check to C.A.R.E.4Paws at 8250 Santa Rosa Road in Buellton, CA 93427.
​
For more information, please contact Isabelle Gullo at 805.968.2273 or isabelle@care4paws.org.
​
Photos by Wendy Domanski and WinkFace Photoghraphy.