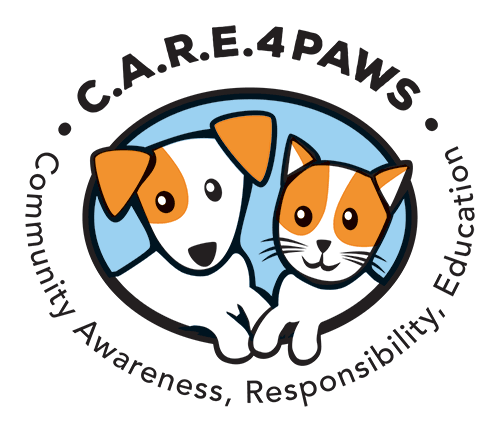 We present a $10,000 matching gift challenge that doubles all donations!

Right now, C.A.R.E.4Paws offers a matching gift challenge that supports our expanding Companion Pet Assistance program, which provides mobile clinic services, pet food, blankets, pet jackets and more for low-income, homeless and senior pet owners.

Contributions will be matched dollar for dollar up to $10,000 from November 30 through December 7. This means that your tax-deductible, year-end gift will double and enable us to help twice as many animals with critical care.
​
Together, we prevent suffering and ensure pets stay happy, healthy and with their families for life!
Your tax-deductible donation at work:


​
$25: Pays for food for one dog or cat for one month.


$50: Sponsors the vaccines, microchip, dewormer and flea treatment for one dog or cat.


$100: Funds basic veterinary care or a spay/neuter surgery for one pet in need.


$150: Sponsors a dental for a senior dog or cat, reducing suffering and prolonging the pet's life.


$250: Buys blankets and pet jackets for at least 10 animals who sleep outside or in cars with their owners.


$500: Helps fund our Companion Pet Assistance's Pet Resource Centers and Mobile Pet Meals, which provide community members with access to dog and cat food and other supplies.


$1,000: Sponsors a Mobile Pet Wellness Clinic at a homeless shelter or low-income senior housing facility, assisting 10 or more animals with medical care, such as wellness exams, vaccines and dental cleanings.


$2,500: Pays for two full Mobile Pet Wellness Clinics, assisting at least 25 dogs and cats with spays/neuter, critical medical care and more.


$5,000: Sponsors a whole week (four days) of Mobile Pet Wellness Clinics, including medical care, spays/neuters and more for at least 50 dogs and cats. This is an incredible investment in the health and well-being of our animal friends!
​
Plus, we invite anyone who donates $1,000 or more to come volunteer as "Vet For a Day" in our mobile clinic.